Your weekly dose of business insights with 10 articles, 1 video and 2 tools. Community, newsletters, neuroscience, music, fintech, event production and SEO are among the topics covered.
I like to call this post a look inside my brain, but it's almost a week old already...
Apparently, I'm sharing around 5 articles per day with our team and more than 10 articles per day with myself. But I'm trying to recover from this knowledge addiction and turn collection into creation.
Do you do this as well? Saving articles for later reading? What's your preferred tool? Pocket, Flipboard or Raindrop? I must confess I end up sending tons of articles to myself for later consumption 😳
As is my obsession these days, I've come across a number of awesome community and newsletter related resources. And just to keep things a balanced; music, neuroscience, synthetic media, FinTech and event production.
Strategy
Jack Butcher, founder of  VisualizeValue walks out through his thoughts and process of finding people you can help, and building products that help them.

Ideas -> People -> Product.
Business
What does it mean to be a creator? How do you define it?
"As the world discovered that more American kids wanted to become YouTubers than astronauts and that Kylie Jenner became the world's youngest billionaire, the term "creator" entered a pivotal moment."
Community
The National Geographic of the Digital Age
Now on their tenth year in existence, Atlas Obscura has become the National Geographic of the digital age. But how did they get there? Get Together has a look at the community surrounding the platform, and how it came to be.
Lean Community Launch Framework
Community isn't just another word for audience. It's a special space you create for your most engaged members to gather and interact.
Community is dead, long live community!
Community is a trend. Community is not a trend.
Community is about people and conversations
Community fatigue is a real thing
Subscriptions are great for the business
Communities subscriptions actually get complicated
Community is dead, long live community?
Marketing
The SaaS SEO MBA
Ever wish you have a definitive list of all things SEO for SaaS? Well, now you do.
Media
Samsung Next | The ethics and commercial potential of synthetic media
Samsung NEXT Ventures Europe's Nick Nigam weighs in on the rapid growth of synthetic media.
"The number of people working to develop convincing fakes outnumbers those working to detect them by a factor of 100 to 1." - Hany Fareed, computer science professor, University of California Berkeley School of Information
FinTech
Educating Electeds - AVC
A strong example of what can happen when politics get in the way of progress. Particularly for those that elected officials are meant to be looking out for.
Event Production
Lessons Learned From My First Experience of Pre-recorded Talk
Wahib Haq, EU Lead Partner Engineering at Huawei systematically breaks down his experience with his pre-recorded talk and provides practical examples of what to do and what not to do.
Music
Has your workflow changed in any way due to quarantine?
You're not alone. Check out Channel Tres' thoughts on taking your time, creating from a healthy place, the best kind of collaborations, and why sometimes the journey is more exciting than the goal itself.
Neuroscience
Altered states of consciousness: the elusiveness of the mind
"Maybe instead of considering a default state and a myriad of altered states, we need to contemplate the possibility that all these states of consciousness are all equally important modes of perception."
Tools
The Hemingway App for SEO
With typewipe. your write relevant content that ranks with the power of A.I.
Think your SEO skills are good? Check them against typewipe before hitting publish.
Newsletter OS - Master the art of creating & running a newsletter
I'm always on the lookout for tools to help things grow bigger, faster, and stronger. This one looks quite promising.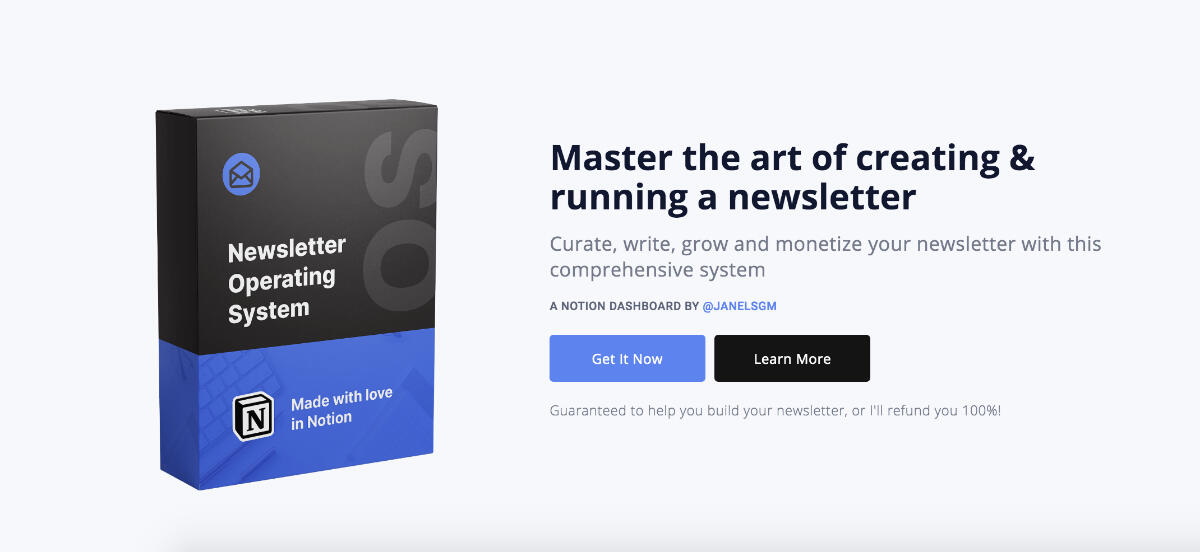 ---
---