In honour of Black History Month, we're gearing up to start highlighting the Black entrepreneurship ecosystem - starting in my home country of Canada (because oh Canada, we still have lots & lots of learning to do).

Since there's no way we could shine our light on the entire community of Black entrepreneurial movers & shakers in only 1 month, we're excited to announce that we'll be publishing a new dedicated article every month to keep up the momentum by passing the mic as far & wide as possible!
Fantastic Black Canadians that you should know & celebrate.
Read the list here. Listen here.
Celebrating these 8 fantastic Black tech entrepreneurs:
Aisha Addo, Founder @PowertoGirls
#SocialEnterprise #Appdev
Powered by Power to Girls the My Power App is the first mentorship and social connection app for girls 12 – 20 .
Alexandra McCalla, Co-founder & COO @AirMatrix
#Transportation #Connectivity
"Keep your city skies clear, safe, and under control with the world's most precise, autonomous drone roads."
Arsene Toumani, Co-Founder & CTO  @Telos Touch
#Software #Connectivity
"Redefining how people work together. Our mission is to bring people closer together to better serve each other."
Boyd Reid, Co-Founder & COO @Hop In Tech
#Transportation #Connectivity
"Hop In provides a logistics software services to offer customized corporate shuttle solutions for the daily commute."
Manu Kabahizi, Co-founder and CTO @Ulula
#Connectivity #SocialEnterprise
"Our mobile tech helps organizations get direct feedback from workers & communities around the world to understand and improve working conditions and well-being."
Nadia Hamilton, President & Founder @Magnusmode
#Inclusivity #AppDev
"Our mission is to create practical tools that improve everyday experiences and enable people with cognitive disabilities to participate in the world in ways that are meaningful to them."
Renee Raymond, Director @Daya Lens
#MedicalDevices #ImmersiveTech
"Daya Lens offers a more accessible way for mental health therapists to facilitate exposure therapy. We develop immersive environments using VR, allowing therapists and individuals the ability to take care of their mental health anywhere."
Tash Jefferies, Founder @Diversa.work & @Tash Jefferies
#Communication #Consulting
"Don't be afraid to be bold, be visible, embrace your own natural gifts and quirks, and share yourself with the world. The world needs more diversity of voices and people able to be authentic and comfortable with who they are."
Entrepreneur Spotlight: Boyd Reid, @Hop In Tech
Why work in tech?
"My goal as a black tech entrepreneur is to develop solutions to provide access for marginalized communities and other vulnerable sectors so that they can have fair opportunity for work."
How does Hop In contribute to your goal?
"Hop In Tech works with companies by using logistics software to mobilize shuttle services to improve accessibility to work. Those who benefit the most from this service are those without their own personal vehicle which tend to be low income earners and marginalized communities (i.e essential workforce). By bridging the transportation gap with Hop In Tech, I hope to level the playing field when it comes to access to job opportunity."

How has COVID-19 impacted your work?
"During, the COVID-19 Pandemic, Hop In Tech was a source of safe transportation for essential employees commuting to work. Hop In Tech's logistics software mobilizes shuttle services to fill the gaps that are left by public transit options. As companies look to return to work, Hop In Tech is making the transition more efficient and more safe with the implementation of symptom tracking and rapid testing to add to their host of Employee Commuting Solutions."
"During the summer of 2020, Hop In Tech started the COVID Initiative to help support our Front Line Heroes. Since then Hop In Tech has delivered over 100 free meals, provided over 250 km of free rides, and donated over 25,000 masks to front line health care workers."
Inspired by these 7 fantastic Black entrepreneurship organizations:
Organization Spotlight: BlackMINT
What is your vision?
"At BlackMint, we see phenomenal value in serving as a resource to Black youth by contributing to the advancement of Black youth in technology related fields, promoting meaningful dialogue and providing services and resources that drive measurable outcomes to overcome the systemic imbalances."
Why is this important?
"Black people are 3.5% of the Canadian population but only 2.6% of the tech workforce. This needs to change."
What's happening now?
BlackMINT has formally launched its mentorship program with its first cohort of 25 mentees.
The BlackMINT podcast highlights black tech professionals who are doing interesting things in the industry. Check it out.
We are honored and thankful to the Black Professionals in  Tech Network (BPTN) for their $10,000 donation which will help us expand our mentorship program to more students.
We are currently looking for more black tech mentors and technology partners to help us with out programming (more information available by reaching out directly to us).
4 articles on the Black entrepreneurship ecosystem in Canada (& it's areas for improvement):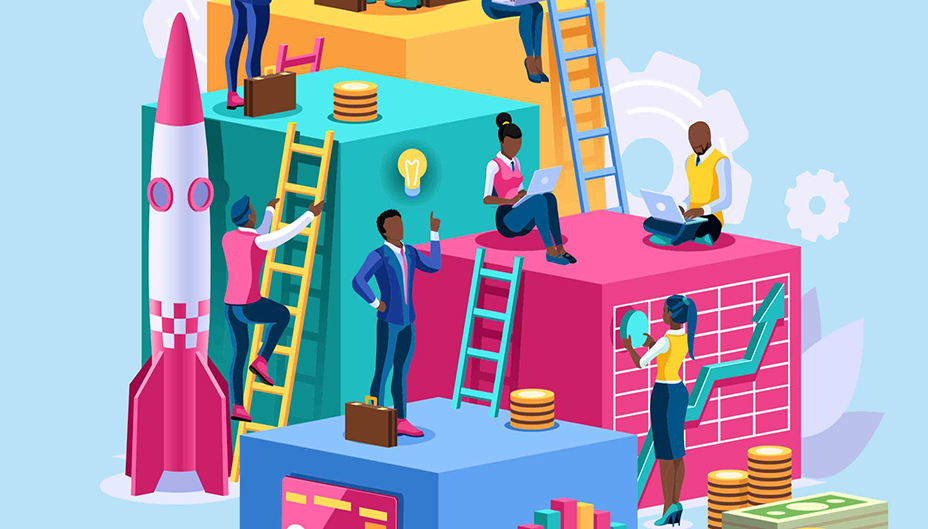 3 upcoming events for Black entrepreneurs in Canada:
Note: This article will be updated as we discover & hear from more Black entrepreneurs! Stay tuned for next week's article Highlighting Black Entrepreneurs in the United States 🇺🇸
---
---